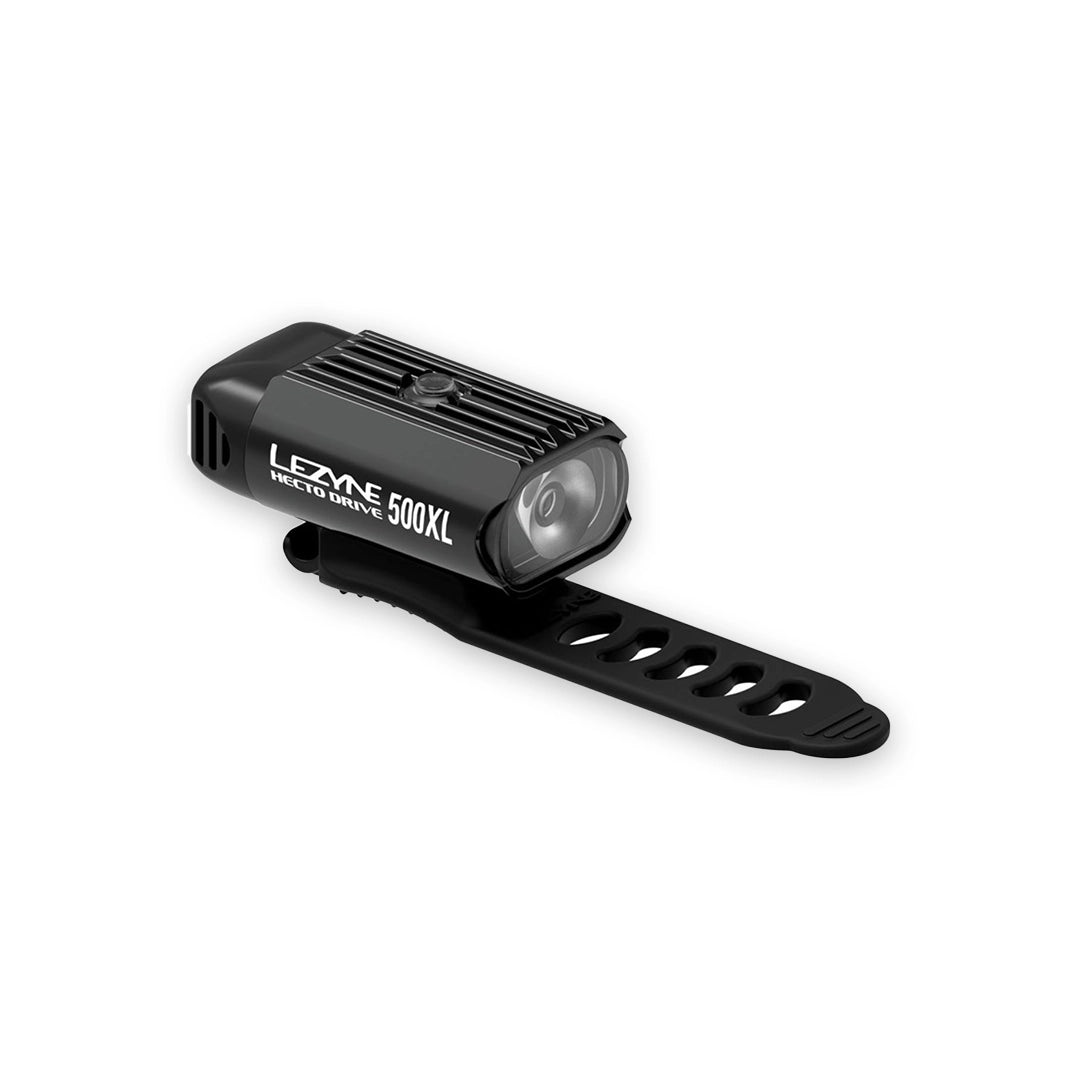 Lezyne - HECTO DRIVE 500XL
$39.00
Regular price
$52.00
Subscription • Save

people have just viewed this product
A Cycling Light That Looks As Good As It Performs
Ideal for commuting in the city or ripping down a dark single-track late at night, the LEZYNE HECTO DRIVE 500XL FRONT LIGHT will keep you, and the way ahead safely visible, as well as blending-in very nicely with your bike's overall appearance.

Cable-Free USB Re-Charging Plug
The LEZYNE HECTO DRIVE 500XL FRONT LIGHT offers 8 combined lumen and flash modes encompassing Blast, Enduro, Economy, Femto, Flash #1, Flash #2, Day Flash and Pulse. Its design also includes a built-in, cable-free USB charging plug for the quick 2.5 hour recharge session which will give you an hour's worth of full force 500lm 'Blast' lighting or up to 20 hours of Femto light.

180 Degrees Of Water Resistant Visibility
Highly water-resistant for unaffected travel in wet weather the LEZYNE HECTO DRIVE 500XL cycling light also features side cut-outs to increase your on-road visibility to a massive 180 degrees.

CNC Machined Aluminium Body
Made from heat-dissipating CNC machined aluminium and fitted with built-in cooling fins to prevent overheating the LEZYNE HECTO DRIVE 500XL FRONT LIGHT is fully able to deliver a more stable performance than many other bike lights. All things considered it is everything you could want for the price.
• Lezyne Hecto Drive 500XL Front Bike Light
• Compact, multi-purpose performance LED cycling light
• Ultra-high output LED delivering up to 500 lumens
• 8 x Combined lumen and flash modes
• Built-in side visibility for 180 degree visibility
• Built-in cooling fins help to avoid overheating
• Heat-dissipating CNC machined aluminium construction
• Silicone rubber handlebar attachment strap
• Securely mounts to a variety of handle bar shapes & sizes
• Highly water-resistant construction
• Power button with battery level indicator
• Integrated cable-free USB recharging stick
• Advanced integrated battery for superior run time
• Mode Memory function returns to selected mode after turning off

Specifications
• Headlight mounting: Handlebar
• Mounting Hardware: Strap
• Lumens: 500lm max. (brightness)
• Bulbs: 1 x LED
• Lighting Modes: 8
• Rechargeable: Yes (via built in USB plug)
• Battery Life On High: 1 hour (Blast)
• Battery Life Flashing: 13.5 hrs
• Battery Life Maximum: 20 hrs (Femto)
• Recharge Time: 2hrs 30mins
• Water Resistant: Yes (to IPX7)
• Weight: 84g
• Body Colour: Black High Gloss
• Material: Aluminium (CNC Machined)
Crash Replacement & Warranty
At Pedal Mafia we believe everyone deserves a 2nd chance! That's why we're proud to offer any cyclist who crashes 'regardless of kit manufacturer' a chance to replace their damaged threads. Learn More.
Lezyne - HECTO DRIVE 500XL
$39.00
Regular price
$52.00